Wednesday, July 31, 2019
,
9:00 AM - Friday, August 02, 2019, 11:45 AM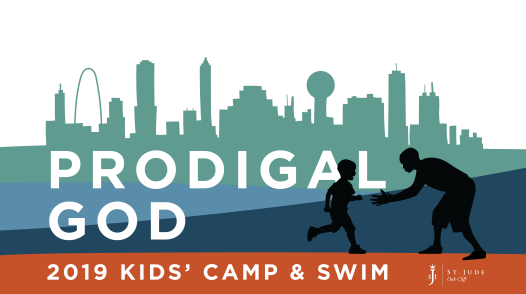 Other churches do VBS, but here at St. Jude, we're doing a Kids' Camp & Swim! The theme is Prodigal God, based on the parable in Luke 15:11-32. Kids ages 5 to 12 are all welcome. There's a lot of fellowship, fun, and pool time to be had. But we do ask that if your kiddo has had a fever in last 24 hours, that they sit this one out.
Here are the details:
Dates: July 31st, Aug 1, and 2
Time: Drop off at 9 AM, and pick up by 11:45 AM.
Location: The Craine Family Residence
To register, fill out the form below. If you have any questions, feel free to email