If nobody has told you today that they love you, we do.
But more importantly, God does.
---
SUNDAYS | 10:45AM
THE GYM @ ST. CECILIA'S CATHOLIC SCHOOL
635 Mary Cliff Rd, Dallas, TX 75208

Park along Mary Cliff Road, Ranier Street, or in the parking lot behind the playground.
You will enter through the doors on Mary Cliff Road.
---
Miss a Sunday? Click to listen to the latest sermon.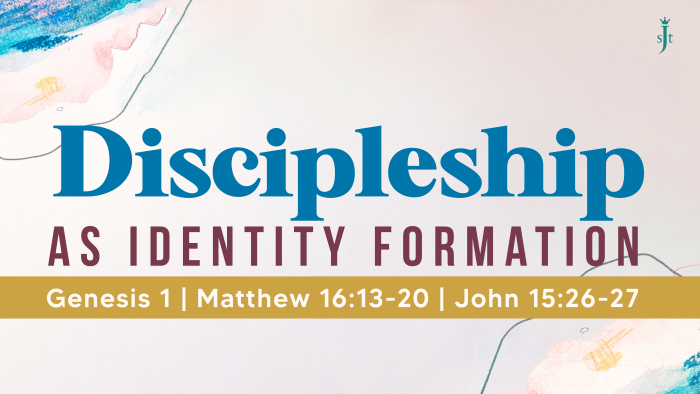 ---
Upcoming Classes & Events
Theology Class: How to Study Your Bible


Join Nika as we dive into a six-week study on best practices for how to study the Scriptures. You'll be encouraged by the beauty, design, and goodness of the Scriptures. Join us Tuesdays 2/21-3/28 from 7-8:30 at our new staff office at Tyler Station. Click on the image for more information.

Ash Wednesday Service


Ash Wednesday is coming up on February 22. We're changing things up this year and will be having a short morning service from 7:00am-8:00am at El Taxqueño Taquería.
---
Ongoing Opportunities
Did you know we have a prayer group?

Every Sunday we have a small, but faithful group of people who pray for our church. And they would love for you to join them. They meet in the library at St. Cecilia's (up the stairs and to the right) at 10am.

Baby, Home, and Business Blessings

At St. Jude, we firmly believe that God is everywhere present and in all things. But we also believe that we should invite God in...and expect Him to show up! Martin and Nika would love the opportunity to come and bless your baby, home, or business. If you are interested or have questions, send us an email at or text the church phone at 469-773-0795 (be sure to include your name).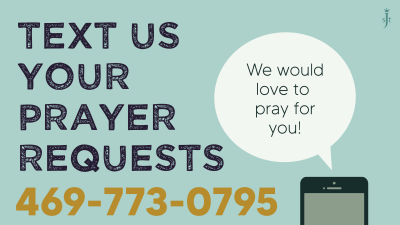 Text us your prayer requests!
Every Thursday, Martin and Nika pray for our SJOC family.
If you have a specific prayer request (or praise!) just text it to our church phone.
Be sure to include your name!