Whether you're new to St. Jude or have been here from the beginning, this event is the perfect way to get to know and deepen relationships with other SJOC women.
Wednesday, January 19
Nika's House
1632 Michigan Ave | Dallas | 75216
7:00PM-9:00PM
---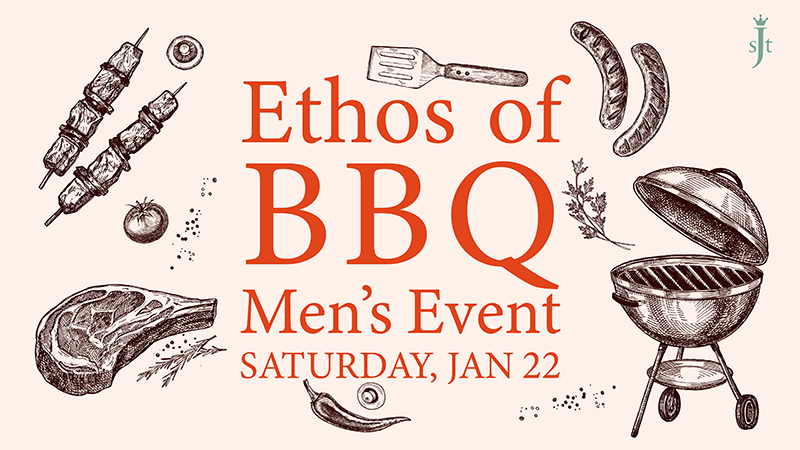 Guys, you won't want to miss this event! Matt Dallman will not only share his knowledge of all things BBQ, but also how he uses BBQ to welcome and love his neighbors.
Saturday, January 22
10am-12pm
Dallman's Backyard
8026 Inwood Rd, Dallas, TX 75029