Staff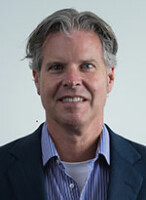 Martin Ban
Senior Pastor
E-Mail:

God is good and God is for us. All of us. Mari Anne and I married the year that Oak Cliff's Stevie Ray Vaughan released his song, ' Pride and Joy.' (Yes, true.). After our wedding we moved to work in the San Francisco area for a few years then I attending seminary to pursue a pastoral calling. After graduating from seminary we returned to the San Francisco area. By God's grace (and kindness and deep sense of humor), I planted and pastored a church there for more than a decade. We moved briefly to the Midwest where I pastored and helped another church plant get off the ground. In 2001, we moved to Santa Fe, New Mexico where I planted and pastored Christ Church Santa Fe. In 2015 God opened a door for us to come to Dallas where I served as President of Redeemer Seminary. We came to Dallas to serve Jesus and mentor young leaders in the mission of God. Throughout our married life, God has gifted Mari Anne and I with 5 children that we love dearly, spouses of our children that we love as our own, and Sam (our first grandson). Our other family member was a dumb Bloodhound named Ocho. She lived for 13 years. We miss her a bunch. The mission of God in my life took a beautiful and surprising turn in the Fall of 2016 when John Hawkins invited me to lunch at Hattie's in Bishop Arts. That meeting eventually led us to St Jude Oak Cliff. I am thrilled to be in Oak Cliff and honored to serve at St Jude Oak Cliff. See you all soon!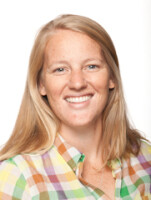 Nika Spaulding
Resident Theologian
E-Mail:
Twitter: @NikaAdidas

From the ballpark to the classroom, I spent my childhood competing--even when others didn't know that's what we were doing. For me, success meant love and failure meant rejection. After the years of skinned knees and paper rewards, I saw my competitive nature bleed into other areas of my life. I believed I had to earn the love of people around me, and lived in fear of rejection in case I failed. Mercifully and kindly, God intervened in my life by providing loving friends and family who showed me a love I could not earn or lose. More than that, I began to see the love of God more purely and more truly. His love requires no winning, no competing, no keeping. He won, and I get the reward. Armed with this knowledge of God's love for me, I went to Dallas Theological Seminary and earned a Master's of Theology to better equip myself to share this love with others. After seminary I worked at Watermark Community Church teaching Bible Studies and theology as well as writing curriculum. My time at Watermark helped me to develop a greater love for diversity and seeing women deployed in the Church, which ultimately led me to join SJOC. When I am not serving at St Jude, you can find me yelling at my Sooners on Saturday mornings, eating an incredible meal with friends, or having a one-sided conversation with my cat, Clive. I cherish my role as aunt to Jayden, Nixon and Ainsley more than I can put into words, and I am so excited for the day when they take over the world.