Upcoming Events
Membership classes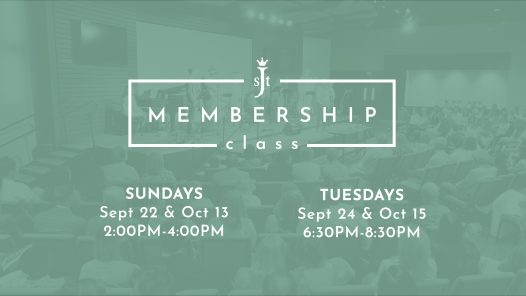 If you like what you've been experiencing here at St. Jude, we'd love for you to consider becoming a member of our church. We'll be having membership classes in the fall on Sundays and Tuesdays. Click here for details and to register.
Women's Panel Night on Motherhood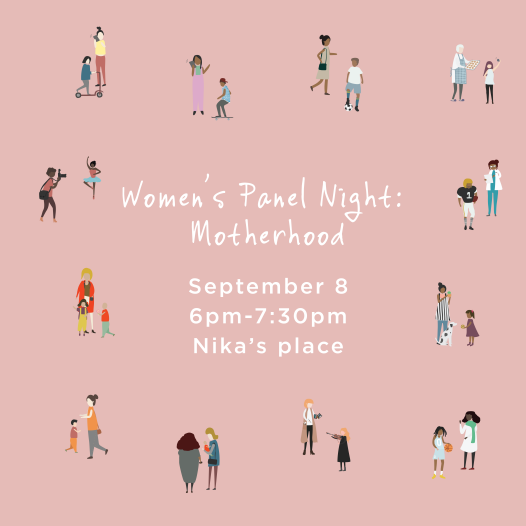 Ladies, you are cordially invited to come listen to a panel of very wise mommas on Sunday, Sept 8th, from 6 pm - 7:30 pm. We'll gather at our favorite spot, AKA Nika's place (1632 Michigan Ave. Dallas, TX). If you have questions or would like more info, please email Nika.
Guys' Dinner and Beer Night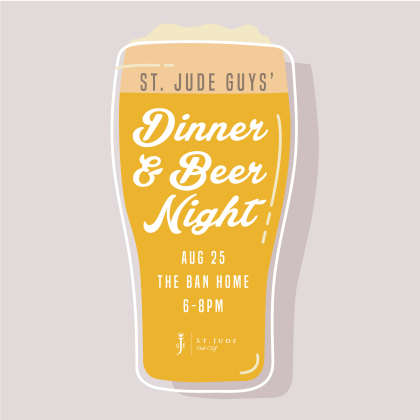 Calling all Homies with Y-Chromies. On Sunday, 8/25, come enjoy dinner, fellowship, and a beverage or two with St. Jude's men. It will be at the Ban home - 1614 Oak Knoll Street, Dallas, TX 75208 - from 6-8 pm. And feel free to bring a friend!
Morning Mom Mixer!
We'll be having our first Mom Mixer on Wednesday, August 28th, from 9 am to 10:30 am, at the Nelsons' lovely abode. Stay-at-home moms, come and bring your kids! If you're a mom who works a flex schedule, happens to have the morning off, or if you're retired and would love to love on some young moms, come on over! We'll have coffee and tea, some light snacks, and lots of good fellowship with your fellow mamas. If you'd like to join us, shoot Gracelyn a quick email at for the address.